Unlocking your inner designer is an exciting journey. With the right guidance, you can learn the basics of interior designing and begin to create beautiful and functional spaces. Get started today and start unlocking your inner designer!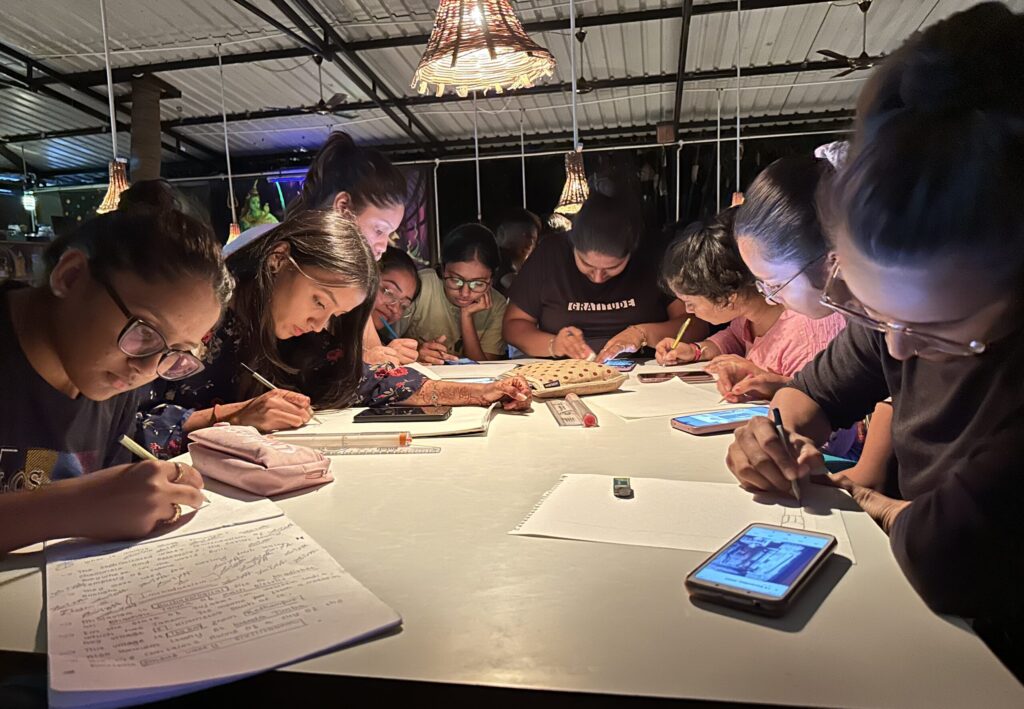 Which Institute gives better opportunity to grow in this field?
Now the main part comes is to choose best institute for best interior designing. The INIFD Institute is a premier institute that offers a comprehensive introduction to interior designing. At the INIFD Institute, students will learn the principles of interior design, such as colour theory, lighting, furniture selection, and space planning. They will also learn how to create a cohesive design plan that meets the needs of the client.
Benefits of INIFD Institute:
At INIFD, one of the top interiors designing Schools in India, you will be provided with the best international-level infrastructure and study materials. The instructors are highly experienced professionals who follow an easy teaching procedure according to the students' level of understanding. You will also get the assistance of lab guides and teachers during practice sessions.
Every moment at INIFD will be a memorable experience with regards to knowledge, skills of the instructors, teaching styles, and perfection in designing of any kind of products, buildings, metro projects, etc. Your professional career will be given a major boost here.
Opportunities:
During the Interior Designing course, you will have the opportunity to participate in competitions held at both domestic and international levels. Employers often attend these competitions as part of the audience. If your design is chosen as the most eye-catching or the best design, you will win the award and the employer might even select you as their employee with the appropriate salary package.
Thus, you can start your career even before completing the course. With the right talent and hard work, you can make a name for yourself. The students of INIFD have been successful in this regard and the course will help you achieve great results in life.
Through this blog, we aim to provide you with the latest information, tips, and advice on interior designing.
We will discuss the basics of interior design, from the fundamentals of space planning to colour theory, fabrics and finishes, furniture, and accessories. We will also provide tips on how to create a cohesive and beautiful design for your home or business.
In addition, we will share ideas for creating the perfect environment for each room of the house, from the living room to the kitchen, bedroom, and bathroom. We will also look at the different roles of interior designers and how they can help you create the perfect space.
Finally, we will review the latest trends in interior design and provide advice on how to incorporate them into your own designs.
Interior designing is a creative field that involves transforming a space to create a functional, aesthetically pleasing and comfortable environment. Interior designers work closely with architects, builders and other professionals in the construction industry to create a space that is tailored to the needs of the client.
Interior Designers at INIFD Institute have the expertise to take any interior space and make it look beautiful with the right combination of furniture, colours, textures and lighting. They understand the importance of space planning, lighting, flooring, and furniture selection, and they use their knowledge to create a unique design that will help the client achieve their desired look and feel.
At INIFD Institute, we help our students to develop their creative skills and gain insight into the latest trends in interior design. Our experienced faculty members provide hands-on training on topics such as color theory, materials selection, lighting, space planning and furniture selection. Students will learn how to apply their knowledge to create unique and attractive designs that reflect their individual styles.
We also provide our students with a wide range of opportunities to explore the field of interior design, from internships to field trips. This allows them to gain a better understanding of the industry and develop their professional skills.
At INIFD Institute, we believe that interior design is an art form, and we strive to provide our students with the best possible education so that they can reach their full potential. Our goal is to help our students become successful interior designers who are able to provide their clients with beautiful and functional designs that reflect their individual tastes and styles.
We hope that this blog will be a valuable resource as you explore the world of interior design. Thanks for visiting!
For more about interior designing you can visit our YouTube channel.